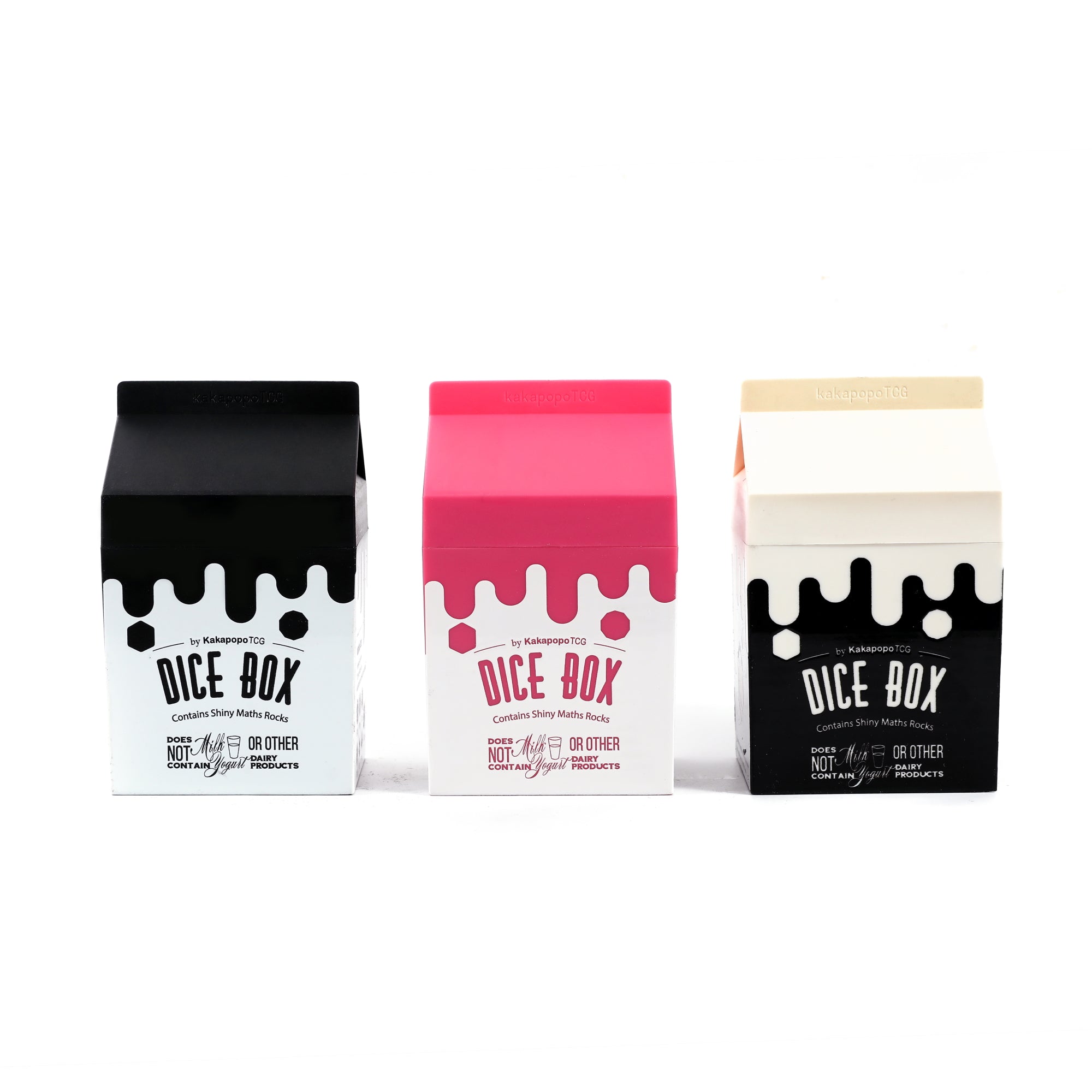 Dice-Fast Set - All Flavors!
If you run out of storage space for your dice collection, now you can store your dice in the fridge by using the Dice-fast!
Features
Comes with a full set of 3 Dice-fasts will all flavors included.
Each Dice-fast fits lots and lost of dice!
Comes with a secret lid compartment for your favorite dice.
Internal Storage Space Dimensions: 95mm x 80mm x 69mm
External dimensions: 140mm x 88mm x 78mm.
Wall thickness: 3mm
Current Stock Locations:
US (Ships to US address only)
Shanghai Workshop (Ships to rest of the world)
Shipping
Fast shipping
All orders are processed within 24 hours of order placement. Tracking numbers are usually available after 72 hours via request.
Order tracking
All orders are sent using tracked shipping. But sometimes tracking details are not automatically uploaded on the system.
To obtain the tracking number for your order, please contact us with your order number 72 hours after you've placed your order.
Get in touch
If you have any questions regarding the product or shipping, please feel free to contact us :)
About us
This section doesn't currently include any content. Add content to this section using the sidebar.