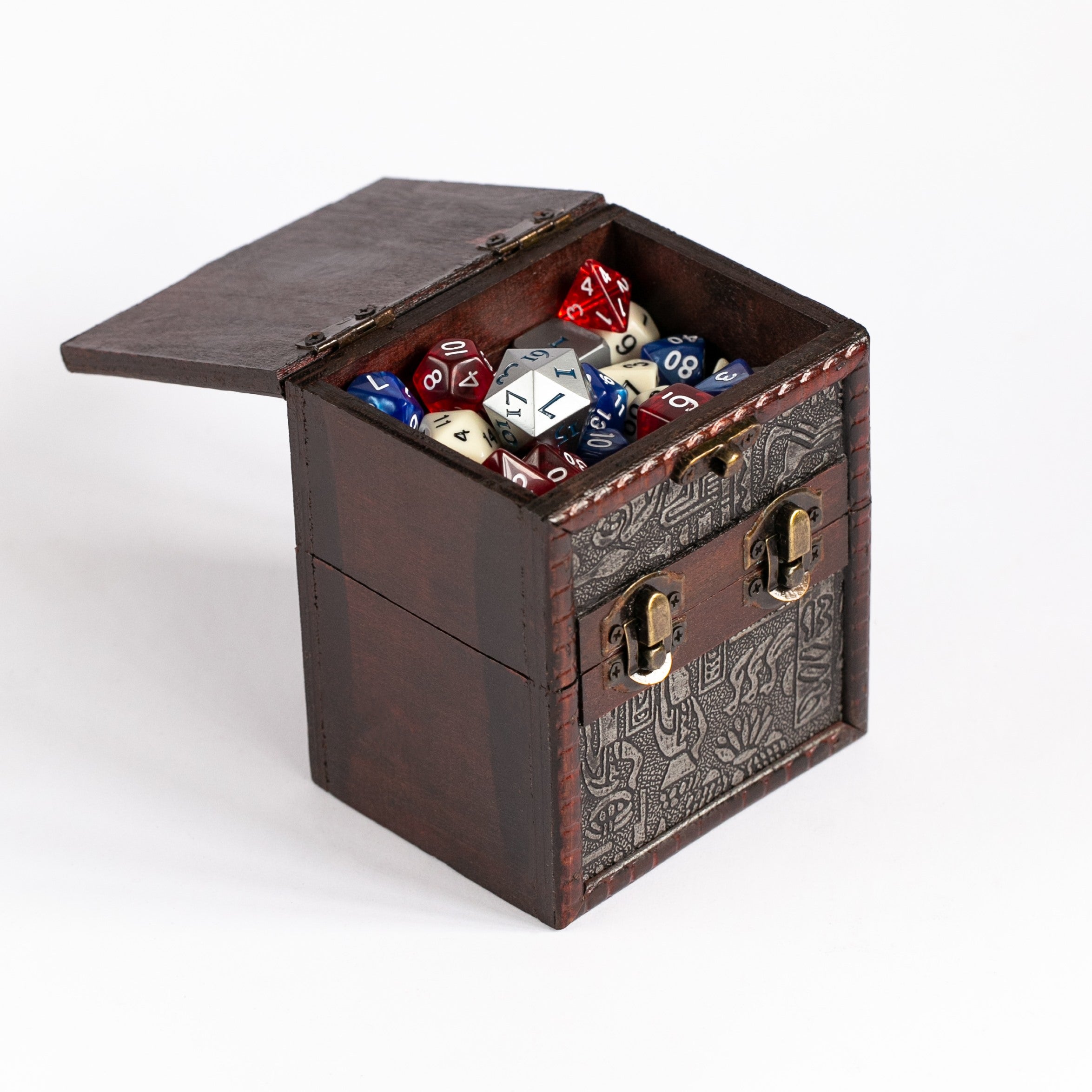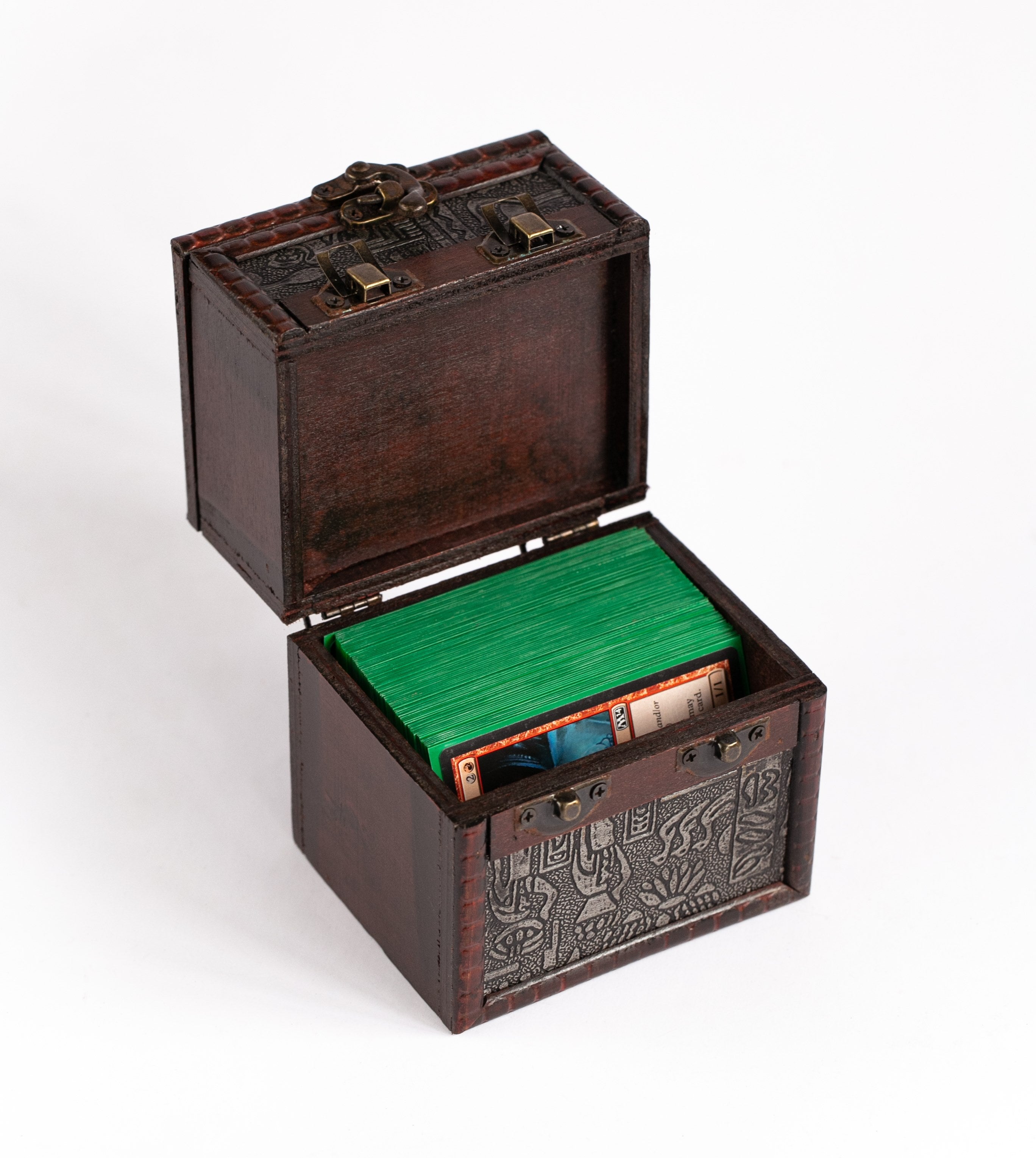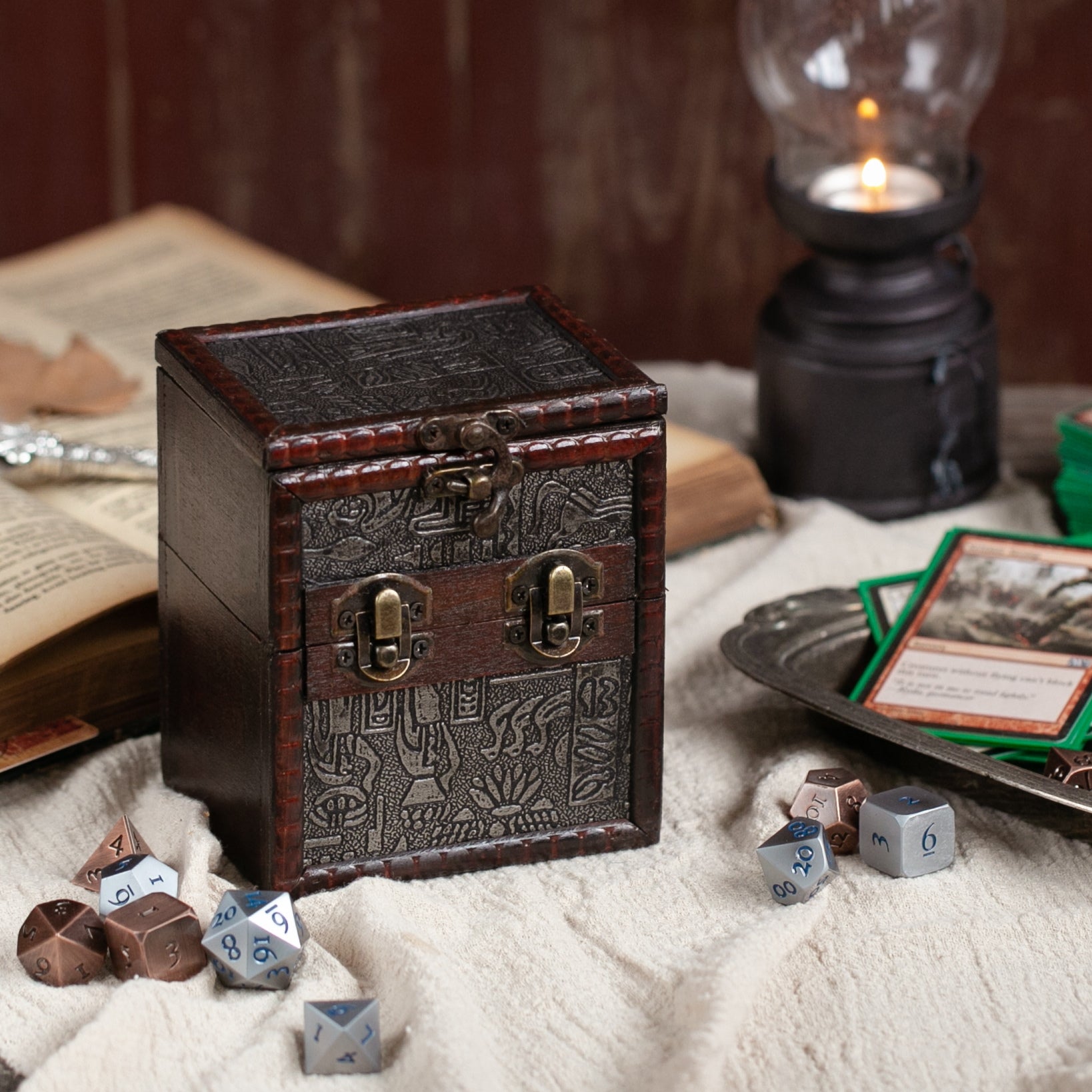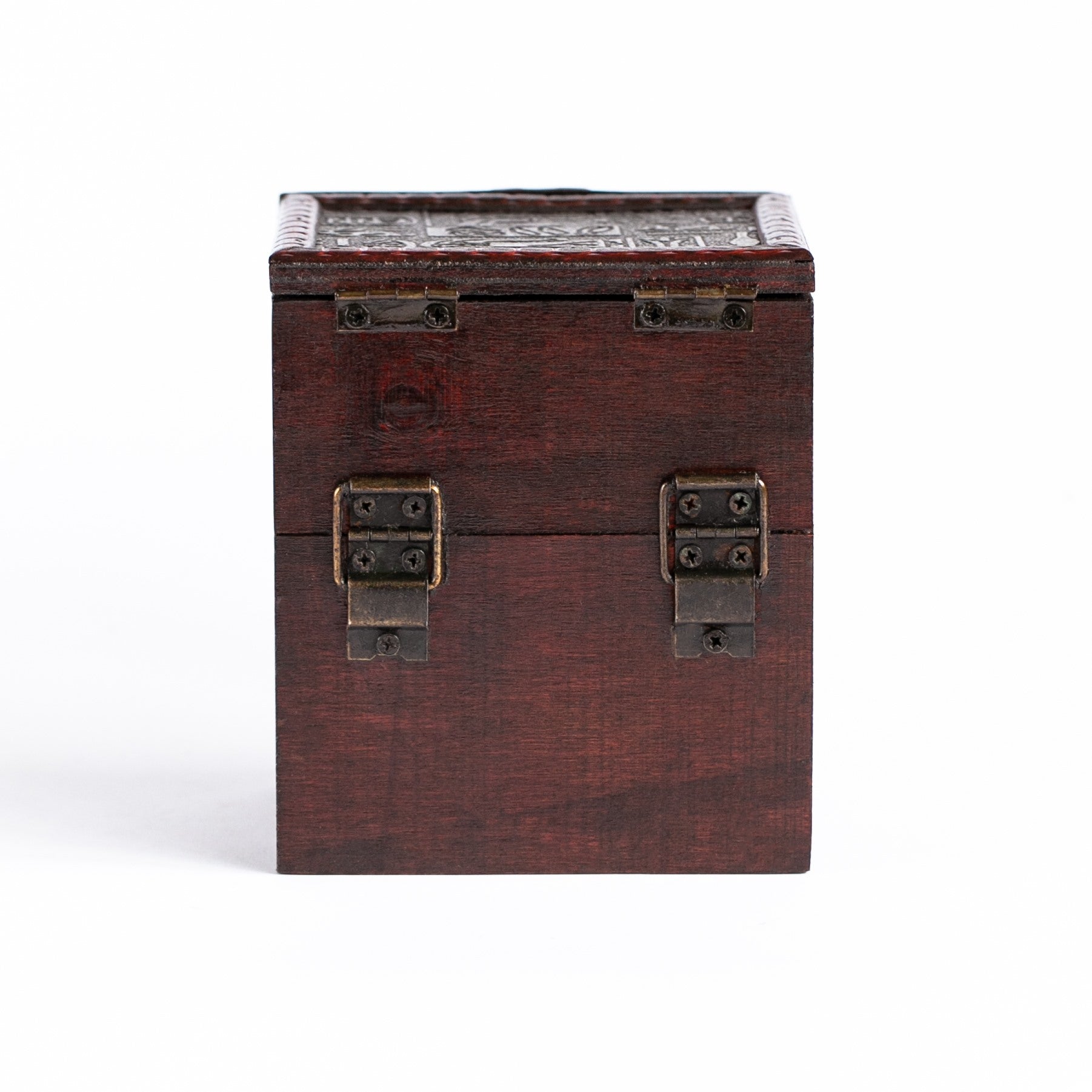 The Elven Vault Deck & Dice box - Ancient Egypt
Hand made Antique Style Wooden Deck & Counter Box.
Pattern Design: "Ancient Egypt"
The deck box is designed to look like it has witnessed countless card duels over the centuries, thus showing signs of ageing, but a defiant survivor.
Features:

Fits 100+ sleeved cards or 200+ un-sleeved cards, plus a lot of dice and counters on top.
Card Compartment: 95mm x 70mm x 60mm.
Dice Compartment: 95mm x 70mm x 35mm.
External dimensions: 130mm x 110mm x 90mm.
Made from recycled plywood and Synthetic Leather Patterns.
Great for storing Trading Card Games such as MTG, Yugioh, Pokemon, Keyforge... etc as well as Fantasy Coins and Tabletop Gaming Accessories.
Current Stock Locations:
Shanghai Workshop (ships to rest of the world)

Shipping
Fast shipping
All orders are processed within 24 hours of order placement. Tracking numbers are usually available after 72 hours via request.
Order tracking
All orders are sent using tracked shipping. But sometimes tracking details are not automatically uploaded on the system.
To obtain the tracking number for your order, please contact us with your order number 72 hours after you've placed your order.
Get in touch
If you have any questions regarding the product or shipping, please feel free to contact us :)
About us
This section doesn't currently include any content. Add content to this section using the sidebar.