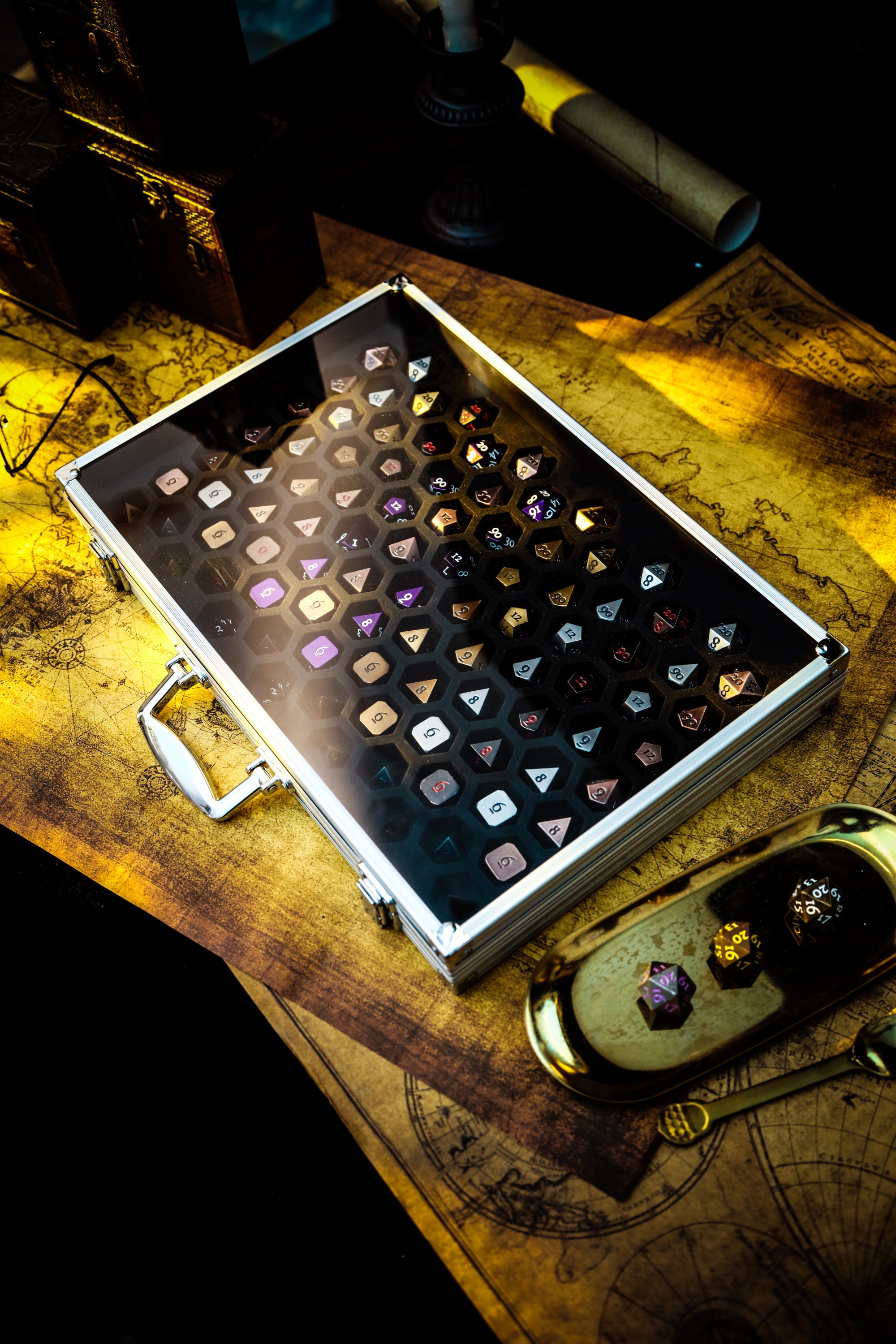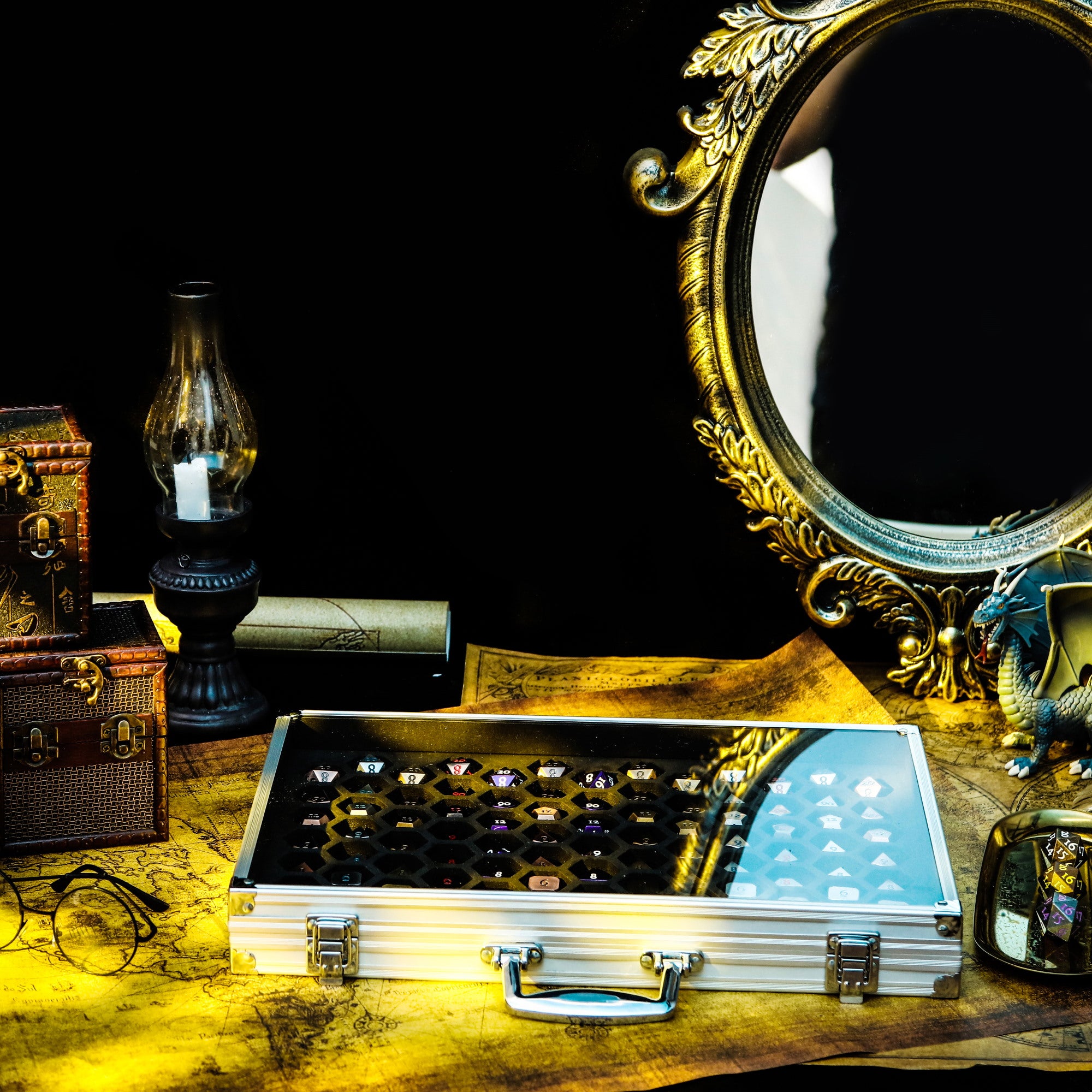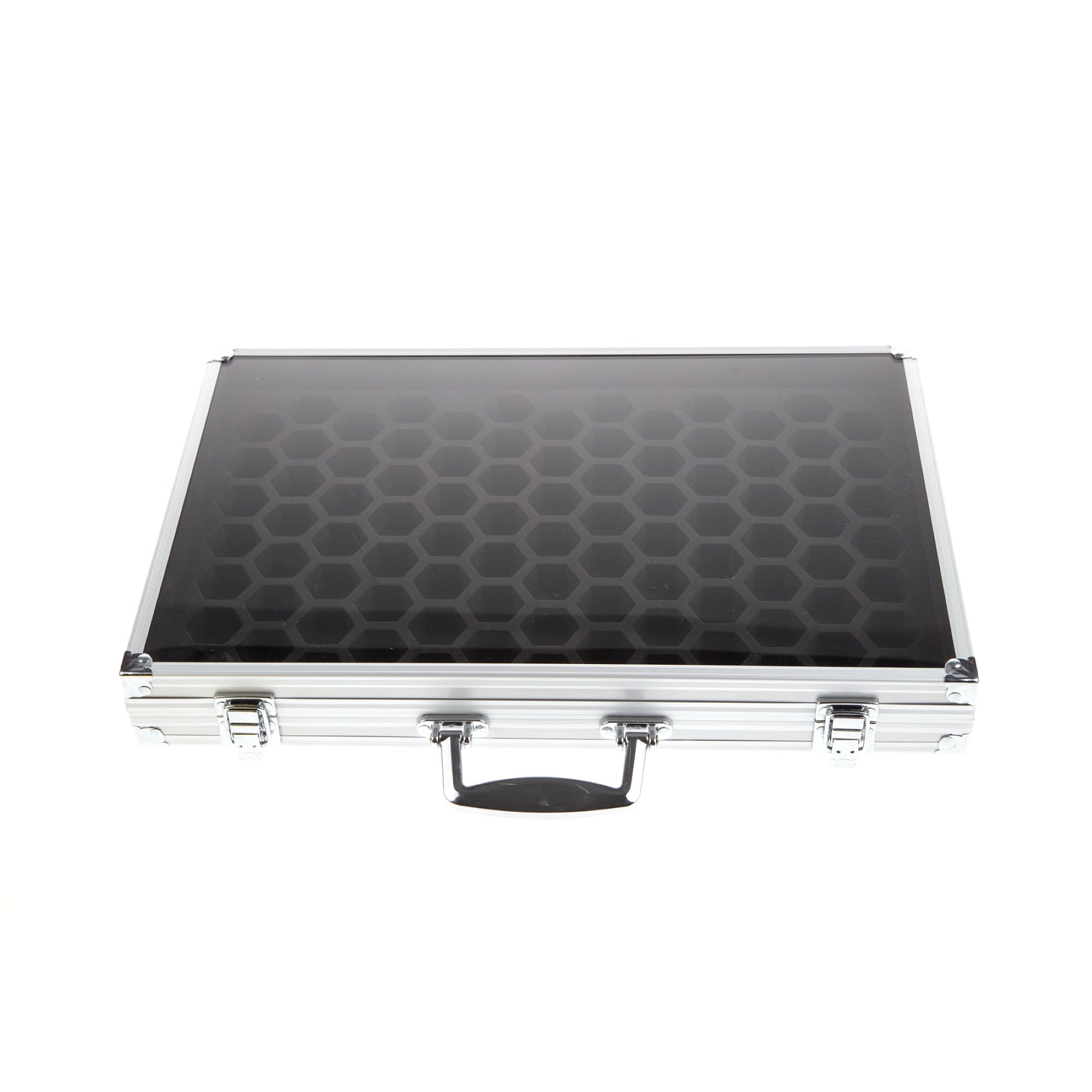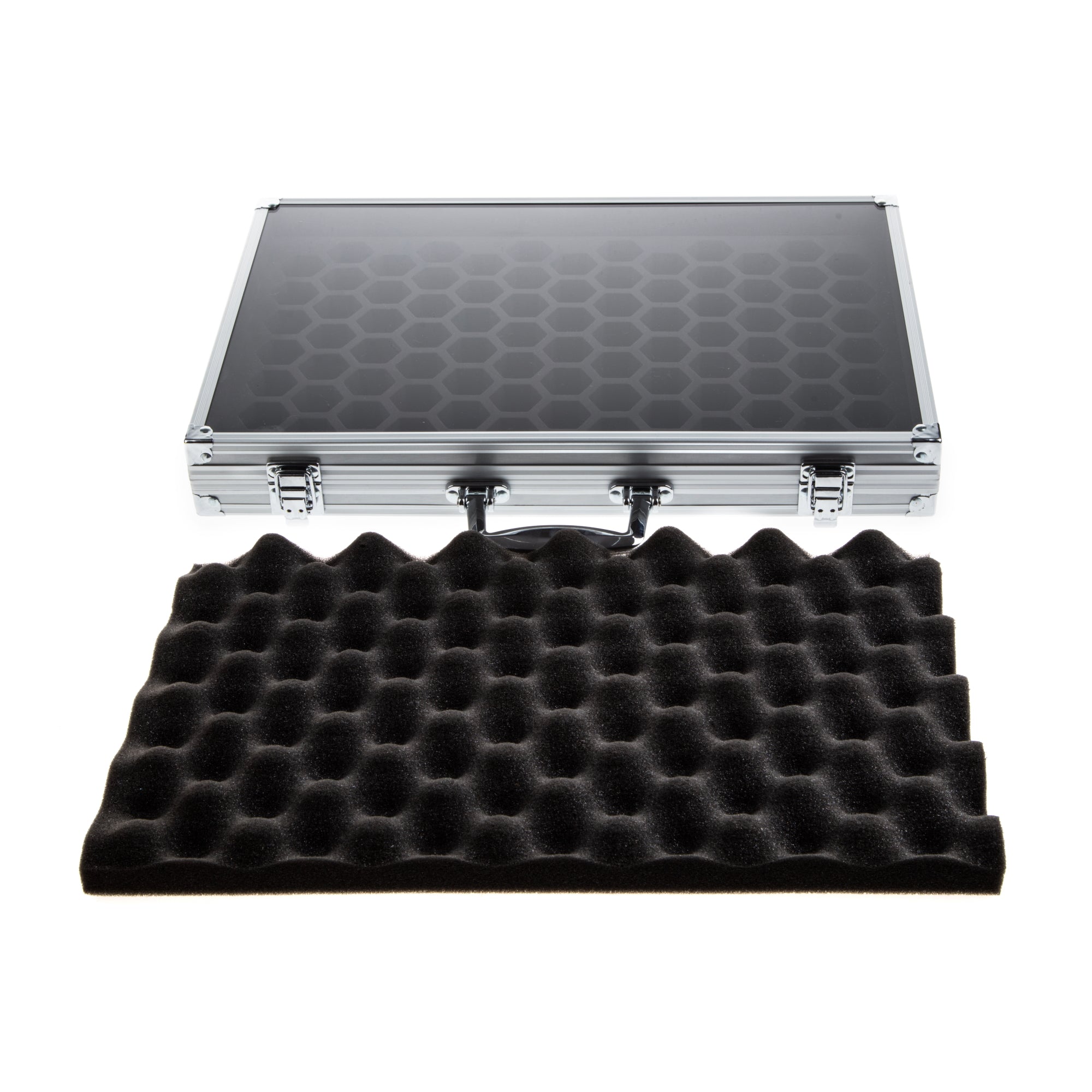 Dice Palace - Single-sided in Silver
"This is the case you have on the floor until BBEG time. You pick this puppy up, turn on battle music, and smile at your players. You allow your villain to monologue, then you quietly unlatch the case as the players look on in fear...You pick up your set of dice from the case, gently set them down on the table, and gaze into your players' eyes as you say, "Roll for initiative". - Quote from C.H.
2-in-1 Single-sided Dice Display and Storage Case in Silver.
Features:

Dice Capacity: 13 Sets of Polyhedral Dice (91 Dice in total)
Exterior Dimensions: 420mm x 270mm x 50mm OR 16" x 10" x 2"
Maximum Dice Diameter: 27mm
Weight: 1.2kg
Current Stock Locations:
USA (Ships to local US addresses only)

Shanghai Workshop (Ships to rest of the world)
Shipping
Fast shipping
All orders are processed within 24 hours of order placement. Tracking numbers are usually available after 72 hours via request.
Order tracking
All orders are sent using tracked shipping. But sometimes tracking details are not automatically uploaded on the system.
To obtain the tracking number for your order, please contact us with your order number 72 hours after you've placed your order.
Get in touch
If you have any questions regarding the product or shipping, please feel free to contact us :)
About us
This section doesn't currently include any content. Add content to this section using the sidebar.